ADVISORY COMMITTEE
I.D Prasad
Mr. I.D Prasad is known for his meticulous planning and implementation of socially progressive projects. He has years of experience in various fields. He specializes in cluster development and connecting stake holders. He has been involved in lot of projects in various parts of Andhra Pradesh and also in India. He has worked on various projects in Vijayawada, Turkapally, Krishna, Machilipatnam etc. He has also been instrumental in the establishment of Mega Food Park, Agri Export Zone and Growth Center in Andhra Pradesh. He has also been involved in Developing Market- driven Private Micro Enterprises. Apart from this he also Turned around a Watch Factory in Srinagar, Power Transformers manufacturing Company and Secondary Steel Manufacturing unit in Andhra Pradesh.
Dr. Ainnie Hasan
Dr. Ainnie Hasan is a renowned personality and has been rendering services in various hospitals in the city and in recognition of her services she has been appointed by the government of Andhra Pradesh as a board member of the recently constituted Andhra Pradesh state minority commission.
Dr. Humera Anjum, Ph.D
Dr. Humera Anjum is a doctorate in political science and has a vast experience as a professor, research associate in ICAFI College of policy making and is presently a communication expert knowledge management unit, APSDPS (Andhra Pradesh Development Planning Society), Secretariat.
Dr. V. Sudha Keerthi, Ph.D
Dr. Keerthi is a Ph.D in social work and has worked as a professor at Roda Mistry College of social work. She presently works for the women and child welfare department as an officer. She is involved with the ICDS and monitors the programs initiated by the government. She is highly committed to the cause of social work.
Naren Sankranthi
Naren Sankranthi after quitting his lucrative job in the banking sector is associated with M.V. Foundation for the past twelve years and has been rendering great service in the field of child rights.
Ayesha Rubina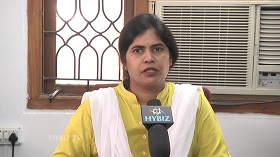 Ayesha Rubina is an Educationist, social worker, politician and a trained social worker. In recognition of her services in the field of education and socia l work she has been nominated to the city council (Greater Hyderabad Municipal Corporation) as a co-opted member. She has contributed by laying out the first ward development plan in the country and has be instrumental in planning a first of its kind park for special needs people in India apart from initiating livelihood training for more than 8,000 youth
Kalpesh Shah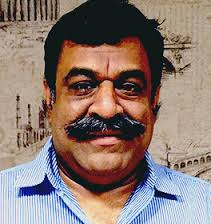 Kalpesh Shah, Business Incubator, Business Strategist, Network Specialist Incubated and built many companies in India and abroad. Tourism and Hospitality Industry Specialist. Was instrumental in strategy and implementation of Scenic Route's (UK) projects, Theme parks in India and UAE, was also instrumental in conceptualization and implementation of the famed Dubai Shopping Festival, was with the Surana Group's 'Epicenter', which he founded and incubated, was advisor to Tourism Department, Govt. of Andhra Pradesh (combined AP and Telangana State) and Tourism Advisor to FICCI. He is also known for getting the world's most prestigious platform for travel and leisure-TILE to India. He has conceptualized , incubated and implemented prestigious successful projects like Mount Opera, water world, Lumbini Park etc., besides successfully incubating enterprises.